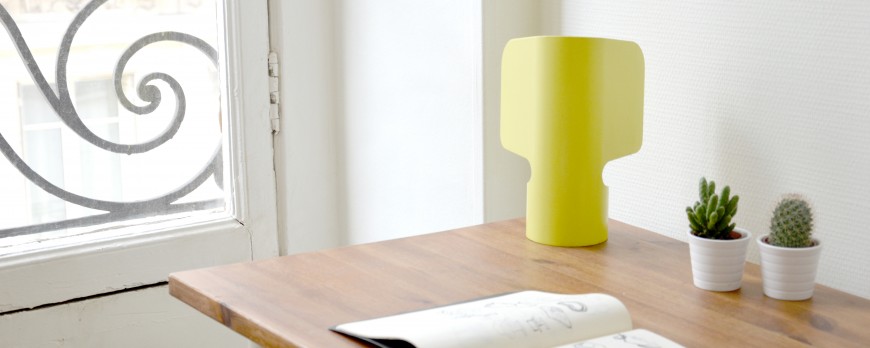 Welcome Elmer !
Elmer colors for a lamp...

Doesn't it make you remember the famous elephant? It's him, trendy colored with graphite grey, off white, sulfur yellow, coral red and sea green !

Elmer is the perfect compromise between practicity and design with its metal structure and its oak base, which make Elmer as a fashion and modern lamp.
Whatever its place: On your desk, on your bedside table, sideboard or on it shelf, Elmer will glad you by bringing you the light you need, targeted thanks to its LED's and soft thanks to its orientation.

---